TANBIH – QCRI News Aggregator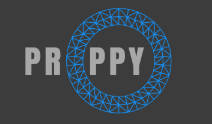 Proppy – Propaganda Analytic
Proppy is a system that organizes news articles into events and, for each event, shows articles according to their level of propagandistic content. We aim at raising awareness into individual readers as well as providing tools for organizations to monitor large amounts of news articles.
ClaimRank – Detecting check-worthy claims in Arabic and English

This tool identifies automatically which claims in a given document are most worthy and should be prioritized for fact-checking, e.g., by investigative journalists.

LiveNews – News Aggregator with Media Profile for factuality and political bias